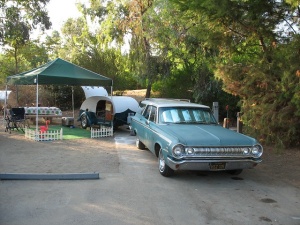 Spamboree 7, September 8-10, 2006
Guajome County Park in Oceanside, CA
Had a great time as usual at the annual Spamboree. This year I got a spot large enough for three trailers and Dave and Louise as well as my friend Bonnie shared. Dave and Louise's friend Paul brought his new off-road teardrop that he had just finished and he was right next door. Jim missed out this year as the car club scheduled the drive-in movie night the same weekend so he went to that instead. I really wanted to take the wagon to the drive-in but Spamboree comes first! Just hope they don't end up conflicting next year!
The weather was great this year which was a relief after last year's record heat and mosquito feeding frenzy. Julie was much happier as well. The last couple campouts were very hot and every time she sees the trailer hooked up she runs and hides. On Friday night I made dinner for my friend Bonnie who was camping in her Ken-Skill teardrop.
Overall the weekend was very relaxing and fun. This is an event not to be missed. Even if you can't camp, you should come on by on Saturday and check it out.

Click on the photos for larger views.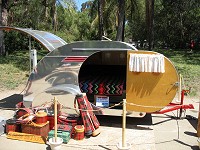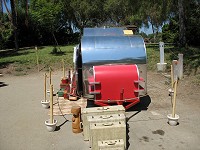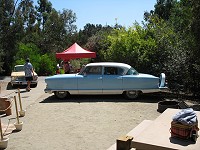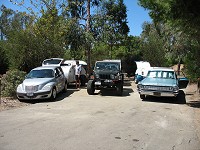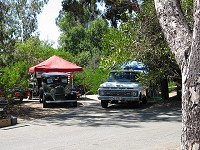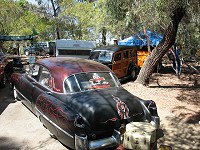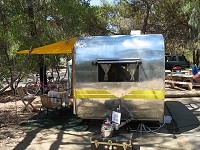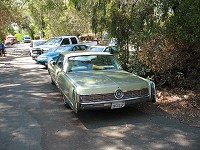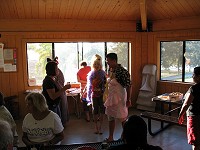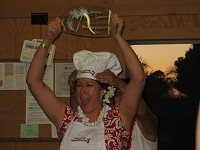 Click here for more pictures on Gage's site.