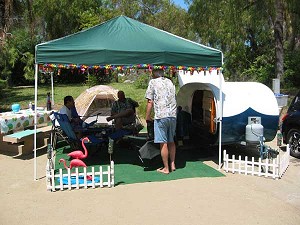 Spamboree 5 - August 20-22, 2004
Guajome County Park in Oceanside, CA
This was my second outing with the Ken-Skill, again at Guajome County Park in Oceanside. My friend Jim came down from Long Beach to join in the fun once again and to participate in the SPAM cook off where he took home third place with his Spam Kabobs. It was nice to see a wide range of trailers from teardrops to pop-ups to full stand-up trailers. There were also several vintage cars in attendance.
We were pleased to share our camp site with Dave and Louise who brought their Jeep and rugged custom-built offroad teardrop. It was good to finally meet them in person and they were a lot of fun to hang out with. Louise won the cooking contest last year and was proud to show off her trophy. Lots of people were interested in the ingenious shower system that Dave set up on the Jeep. The engine heats the water for the shower. Their trailer drew a lot of attention as many people recognized it from pictures on the Internet. I have a feeling that Dave and Louise were much happier sleeping in a real trailer this year instead of the cardboard one they made last year.
I brought my new larger EZ-UP and it worked out great. It's a 10x10 size with the legs going straight up instead of flared out like my old one. This lets me put it right next to the trailer and provides better shade which was certainly needed. We were set up in space 18 which was very nice as it backed up to the park and had nice breezes all day. Only drawback was the 5:00am sprinkler attack on Saturday morning. Not too much got wet. I redecorated the inside of the trailer to go along with the tropical theme of the event. New Hawaiian print bedding and homemade roll up blinds for the windows set the mood. I also got some new flamingo and tiki accessories to go along with everything else. Lots of people appreciated the large tiki-shaped lava lamp I had sitting out on the picnic table. There were several people who put together large themed campsites. It was a lot of fun checking them out. The disco tiki bar was really cool at night and they won first place in the campsite decorating contest.
When we first signed up for this event we were told it was going to be the last Spamboree. Fortunately, Damian has been talked into doing it again and everyone is looking forward to the next one. The potluck dinner was huge and Damian arranged for some really great Polynesian entertainment. Thanks must go out to Damian and Sandra for putting on such a great event. I wish I could have gone to the previous ones but this will certainly be one not to miss in the future.

---
Click on the photos for larger views.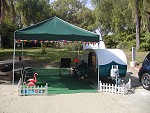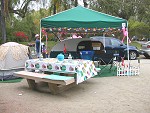 The Ken-Skill interior with its Hawaiian decor.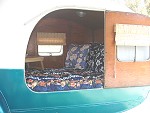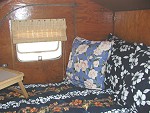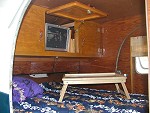 Dave and Louise's Jeep and teardrop. Their engine-fired shower drew lots of attention.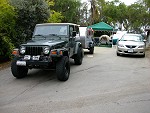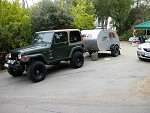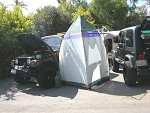 Random shots around the campsites.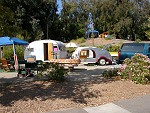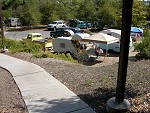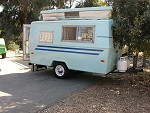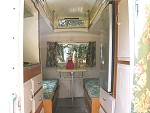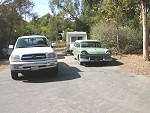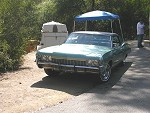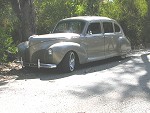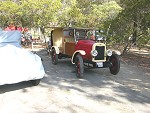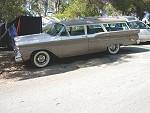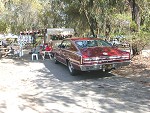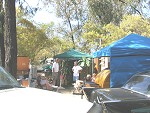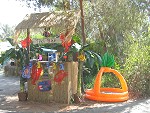 Views around the park by the lake.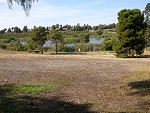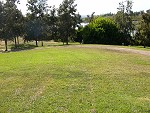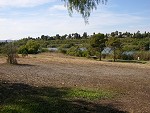 Click here for more pictures on Dave and Louise's site.

Click here for more pictures on Larry and Diane's site.