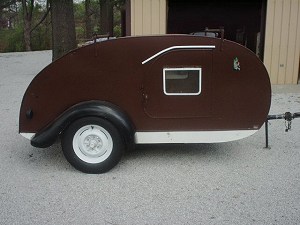 1947 Ken-Skill Kustom Kamper Model 10
This Ken-Skill is owned by Randy Jerkins.
Randy bought this trailer in Washington State and had it shipped. He is doing a total restoration on it. In the pictures below you can see where he is rebuilding the independent suspension system. These set-ups are very simple and work well.

---
Click on images for larger views.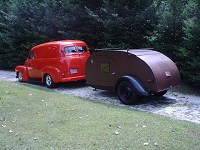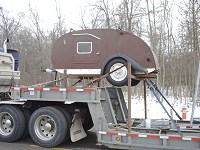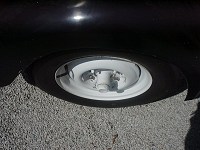 ---