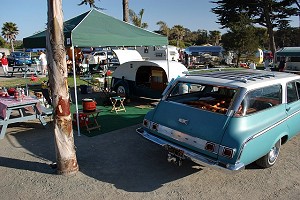 "Trail Along to Pismo" Vintage Campout at Pismo Coast Village
Pismo Beach, California, May 15-18, 2008
Had a great time at the Vintage Trailer campout at Pismo Coast Village in Pismo Beach, California. Bob, Cindy, Mike and Toni did a wonderful job putting on the event and the people from the RV park where very friendly and happy to have us. The park was right on the coast with a big dune separating the spots from the beach. Just had to climb over the dune to be at the water. My friend Bonnie and I caravanned from San Diego to the event. We had great spots and got our campsites set up fairly quickly. Only forgot the picket fence this time but there always has to be something left behind. My checklist keeps getting bigger and bigger.
There were 160 official spaces available for the vintage trailers but several more people took what they could get in the other areas. So much to see and hard to see it all. Every time we'd head off for a walk around the park we'd get hung up talking to friends. Saw some really incredible and unusual trailers. Took quite a few pictures. Some of them are below but more can be seen on my Webshots page.
Had a little trouble on the way home. Between Santa Barbara and Ventura, I heard a pop and then a sound like I had a flat tire. I figured it was on the trailer since I had just put new 16" tires on it and this was the first trip with them. This section of highway doesn't have any place to pull off so I ended up in the bike lane. Got out of the car and couldn't see anything wrong on the trailer or the car. Bonnie was ahead of me and couldn't get off the highway until Ventura so I told her to just wait there. I got back in the car and drove to a safer location to pull off to check things out. By this time, one of the other campers from the event saw me on the side of the road and stopped to help. We both looked and couldn't see anything wrong on the car or trailer. I had him follow me on the highway to see if he could tell what was wrong and it turned out to be the left rear tire on the car. A 4x6 inch section of sidewall had split open but each time I stopped, it happened to be at the top which was hidden by the car's quarter panel. Put the mini spare for the trailer on the car and made my way to Ventura to find a tire store. Caught up with Bonnie and then the hunt was on. After going to 3 closed places, found a Firestone store that had the tires I needed. Took a while so we didn't get home until 9:30pm. Made for a very long day but everyone made it home safe and sound.

---
Click on images for larger views.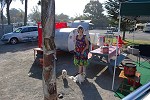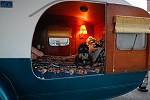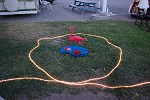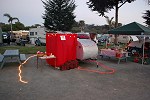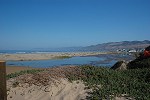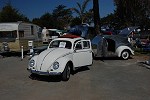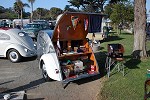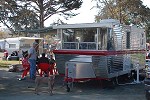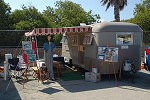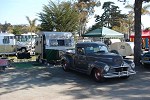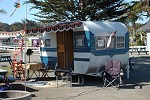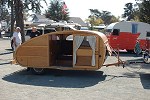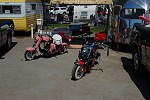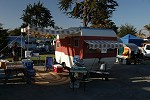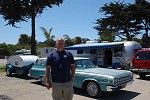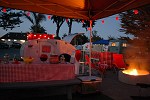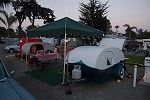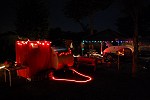 For more pictures from the event: