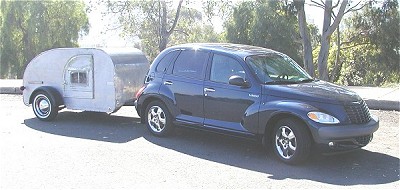 First Campout with the Benroy, November 9-11, 2001

Julie and I took the teardrop camping with the car club I belong to. We went to Wilderness Lakes Campground in Menifee California. About 75 miles north of San Diego off the 215. We had a great turnout with many people bringing their tents, campers, motorhomes or renting trailers there. Many vintage cars attended as well. Everyone had a great time and looking forward to doing it again.

This was my first time camping in the teardrop and it was a lot of fun. The trailer pulled great behind the PT Cruiser and was very comfortable to camp in. I'm still in the "figuring out" stage of what to take and what to leave behind. I brought a lot more stuff than I would usually since this was a club event. For regular camping I don't really need picket fences and flamingos!




Click on the images below for larger views.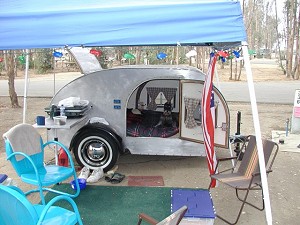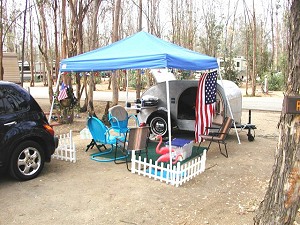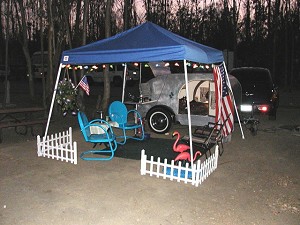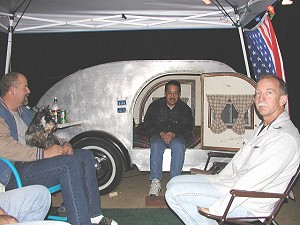 That's me and Julie on the left, Jim sitting in the teardrop and Cliff on the right.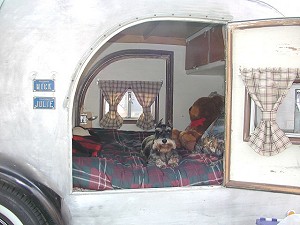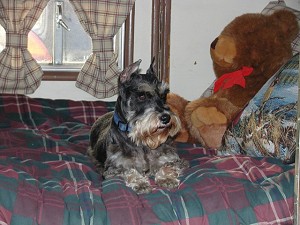 As you can see above, Julie loves the trailer. She liked sitting in the doorway watching everything going on.